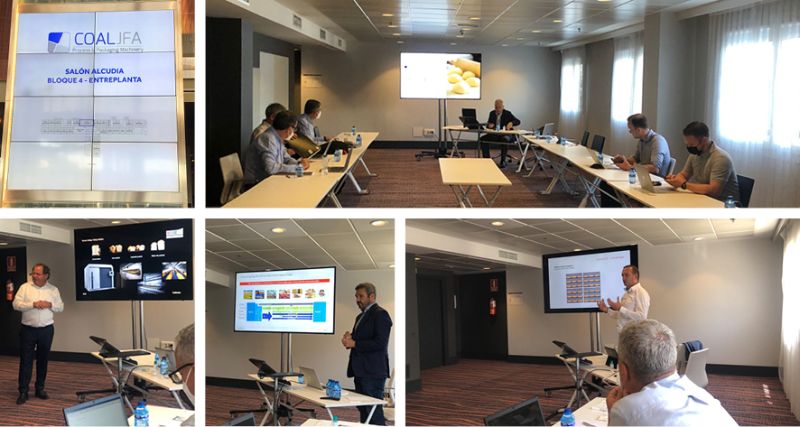 We have re-started our face-to-face work activities after a year of changes and an exceptional situation, such as this pandemic.
On June 30, we were the hosts of a very special private event, where we were able to bring together some of our partners from companies that we represent in our catalog, such as the new confederation of companies made up of Sancassiano, Technology Unlimited & Oripan; the members of the Verhoeven Family: BVT, Newcap & Vacuum Cooling and their industrial systems for handling, makeup and vacuum cooling systems; the pioneers in thermal oil oven: Heuft; also to the Eyepro System company with its innovative quality control systems and finally Grandi SRL, for automatic packaging and packaging systems.
After a full day and adapting to the corresponding COVID-19 ways of working and distances, we can conclude that it was an event full of emotions and with great expectations. We say goodbye thinking about the next and important news that we will offer to the market.
From COAL JFA, we want to thank all the people who attended and our represented companies for their visit, it was a pleasure to meet again.